WHISKEY REBELLION GRAVEL RACE
CANCELED FOR 2023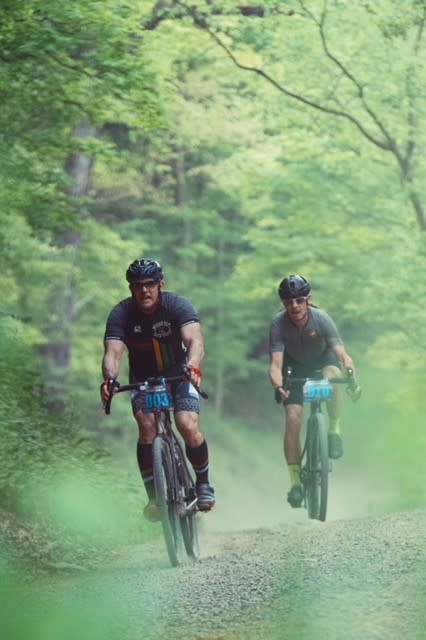 Be a Rebel Without a Cause! "Grind Some Gravel" with us on
 
Challenge yourself on the SweetWater Whiskey Rebellion Gravel Race, an adventurous tour through historic PA landscapes of Washington County.  Perfect for Adventurers who ride OFF-ROAD including Mountain Bikers, Gravel Junkies, Cyclecross Racers and Adventurers Cyclists.
You'll race along many of the original winding roads and covered bridges traveled by the farmers who started the 1790s Whiskey Rebellion in response to President Washington's ill-fated first national taxation plan.
Whiskey Rebellion roads vary from pea gravel to new loose baseball-sized and can have some mud and grass in the middle too.  There is also a stream crossing on the longest route. The terrain is endless, steep, rolling hills that western Pennsylvania is famous for with over 7,000 ft. of climbing in the 120K option.
You'll be able to test your mettle on the 200K option, the Cask 200K.  With nearly 12,000 ft. of elevation, it's certainly among the most challenging gravel rides east of the Mississippi.
The American Spirit Sweepstakes represents the best of Washington County. From pro baseball, to chart-topping concerts, the great outdoors and more! Enter today!