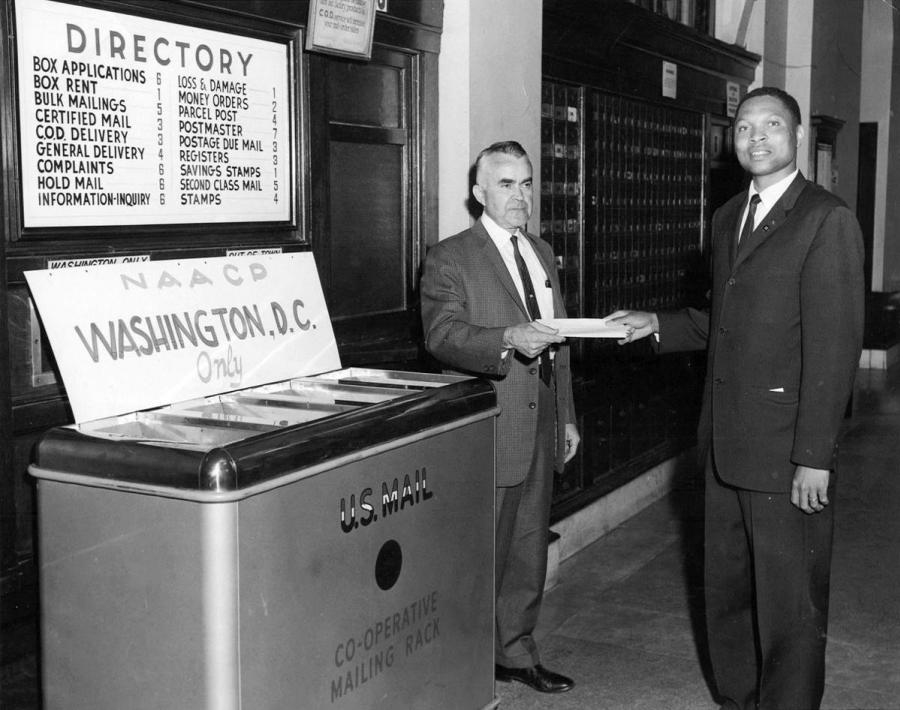 Louis Edward Waller is most notably-known for his civil rights efforts during his time with the NAACP's Washington Branch, Waller worked tirelessly to eliminate segregation that was in Washington's school system.
In 1964 Waller would make his mark in Black History when he would lead the "March to the Post Office". This march was organized to help bring light to the potential passage of the Civil Rights legislation.
Waller's continuous efforts not only benefited the NAACP in which he was a part of, but also many other local organizations in the Washington area such as Waynesburg University and the Washington Health System just to name a few.
Waller was also inducted into the Washington County Historical Society's Hall of Fame in the Spring of 2020.
One of the most notable and influential figures of Black History in Washington, PA is Dr. Francis Julius LeMoyne. Dr. LeMoyne was born and raised in Washington, PA spending almost the entirety of his life advocating for civil rights and abolition of slavery in the city of Washington.
While one of Dr. LeMoyne's most well-known accomplishments was opening the first crematory in the United States of America, it was his home (located on 49 East Maiden Street) that served as a stop on the underground railroad. The LeMoyne House is now registered as a National Historic Landmark and operates as a museum today.
Dr. LeMoyne was also an early benefactor of LeMoyne-Owen College in Memphis, Tennessee–a private historically black college.