Wash Co The Springhouse Farm Heritage Day
A FREE festival showcasing olden-days and modern-times dairy farming life. Sack races, butter churning, farm tours, and so much more!
WHEN:
Friday May 25, 2019
WHERE:
The Spring House

1531 State Route 136 Washington, PA 15301
The Springhouse Farm Heritage Day starts in...
Come on out to the farm for a fun memory-making day at this annual event!  
We feature the old and the new in a day of fun and education and music and good eats! Artisan Crafters, Farm FUN: Butter Making, Dough Kneading, Washboard Washing, Apple Peeling, Old Time Games, Ice Cream Eating, Seed Spitting, Sack Races, Farm Tours.
Climb aboard the bus for a ride to the back side of the farm. Experience hand milking, calf feeding, cow kisses and all the parts of a real working dairy farm. Live Music and a Celebrity Cow Milking Contest, also Great Eats Inside. Haystack Wraps, BBQ Chicken quarters, BBQ Pork, Penn State Chicken, Saucy Meatloaf, plus lots yummy sides, salads, and desserts.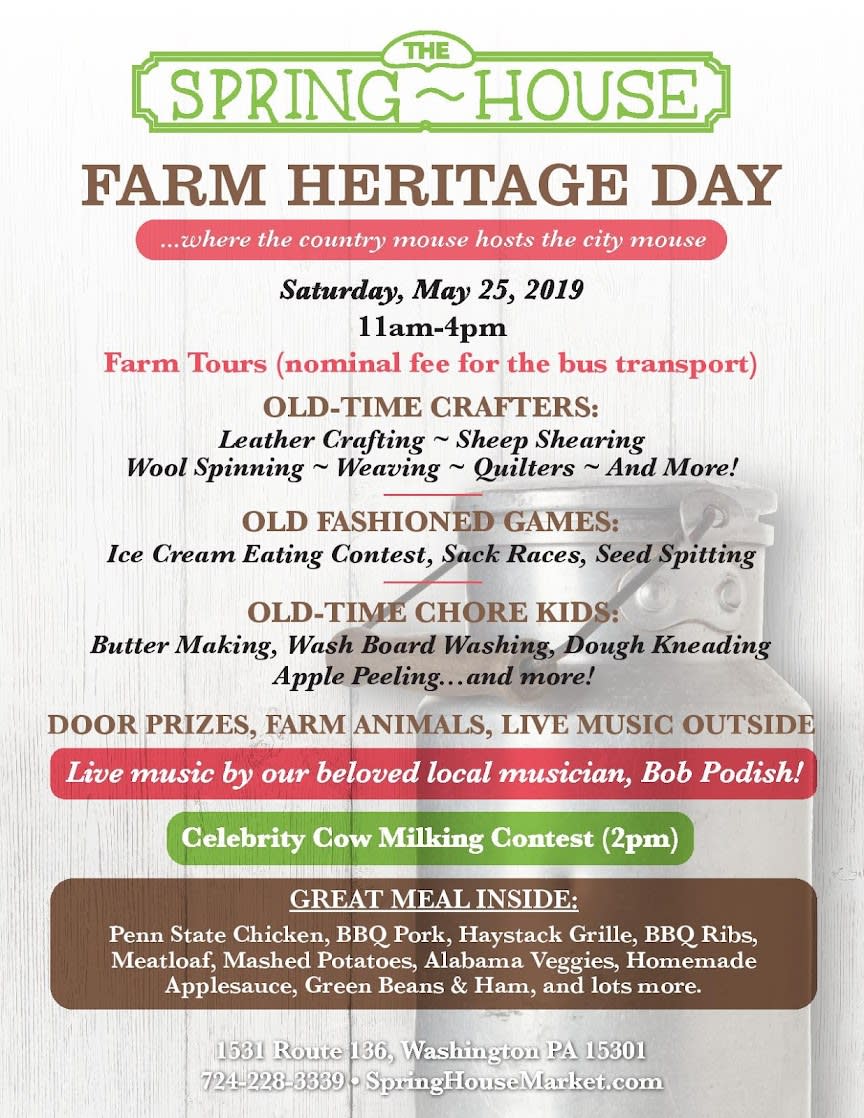 For additional information on lodging, restaurants and attractions, go to VisitWashingtonCountyPA.com