For decades, Washington has had strong ties within the agriculture and farming community of the region.  So much so, that in the 19th century, Washington was the number one exporter of wool in the nation!  These connections have been an important part of our history and have a place in our future as well.  This event is a fun way to showcase the wool and farming industry in our region, while also highlighting downtown Washington's businesses, community partners and  rich history.  We hope you can join us as we celebrate the importance of our farming community!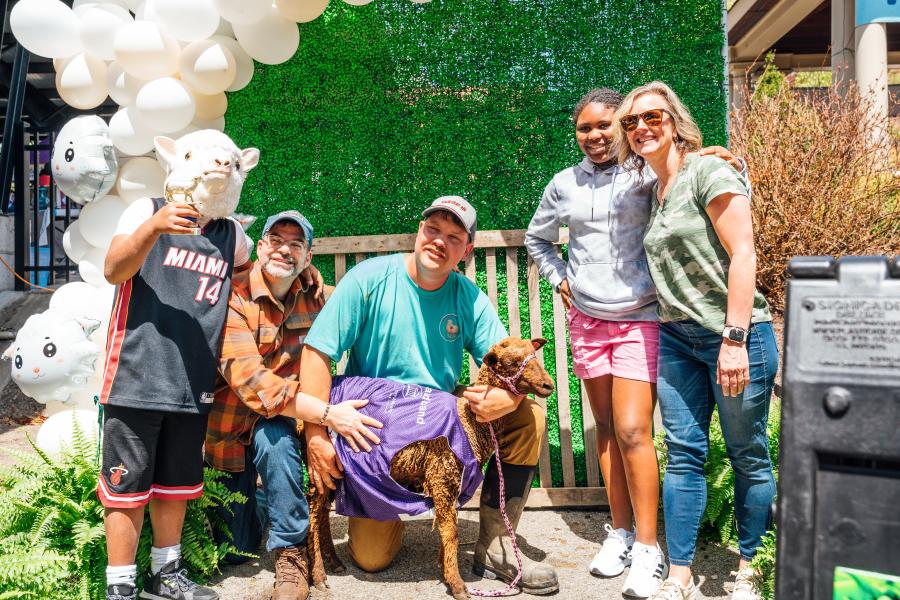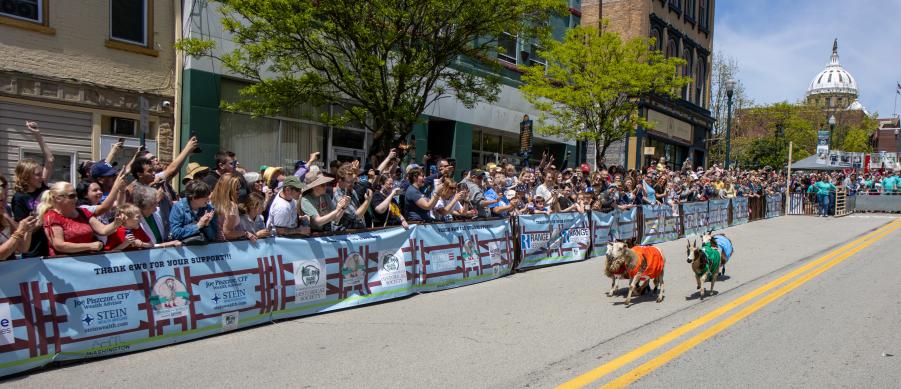 This year marks the inaugural Running of the Wools to be held in downtown Washington. More than a year in the making, the anticipation for this unique new event is palpable. The idea for the event was born at Liberty Pole Spirits when Clay Kilgore, Executive Director of the Washington County Historical Society and Sarah Collier, now the Executive Director of the National Road Heritage Corridor, hashed out an outline for the event highlighting the close relationship the city and region has had with the farming and sheep industry.
Shortly after "Downtown" Shana Brown joined the Washington Business District Authority as its new Director, Kilgore said, "We pitched the idea to Shana and said you know, if anyone can make it happen it's going to be her."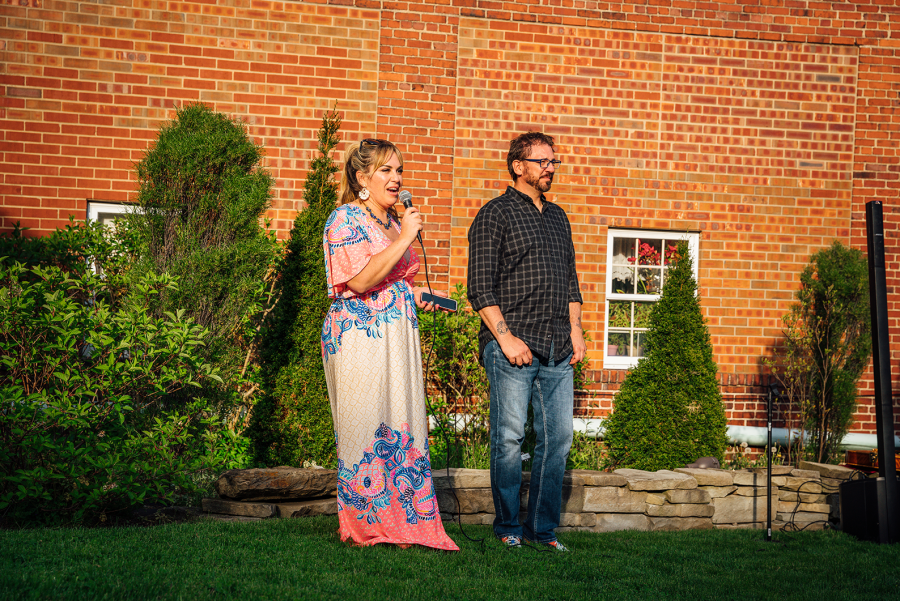 From that point forward Brown cultivated the idea bringing community support into the fold with local business owners and stakeholders to create a robust schedule of events.
The Main Street Pavilion will feature agricultural exhibits, educational displays, a children's area, and craft vendors. The day will also showcase local downtown businesses with a breakfast crawl and kitchen clash, and will culminate with the Running of the Wools where the champion sheep will take on Main Street.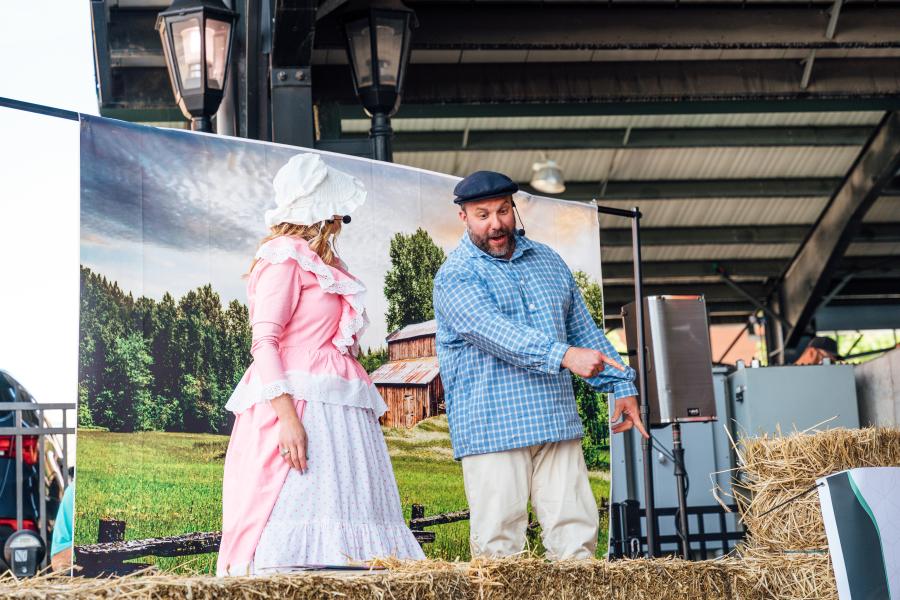 Running of the Wools is a true community event, with many local businesses and organizations coming together to make it happen. It is a testament to the town's rich agricultural  history and vibrant community spirit, and it is an event that we're all looking forward to!

Schedule of Events
Friday, May 5th
4 PM – 8 PM: Cinco de Mayo First Friday at the Main street Pavilion
6 PM – 8 PM: Sheepo de Mayo; VIP and Sponsor event at the Lemoyne House Gardens, by invitation only.
Saturday, May 6th
9:30 AM – 12 PM: Breakfast Crawl with the Downtown Businesses; scan the QR codes at each stop to be entered into a downtown basket prize
10 AM: Pavilion opens with vendors, children's area and educational demonstrations. Bradford House opens.
12 PM: Running of the Wools; Sheep races on Main Street
2 PM: Championship Race
3 PM: Kitchen Clash begins
4 PM: Judging begins for Kitchen Clash
Sunday, May 7th
1 PM – 4 PM: Community Blessing Service at the Main Street Pavilion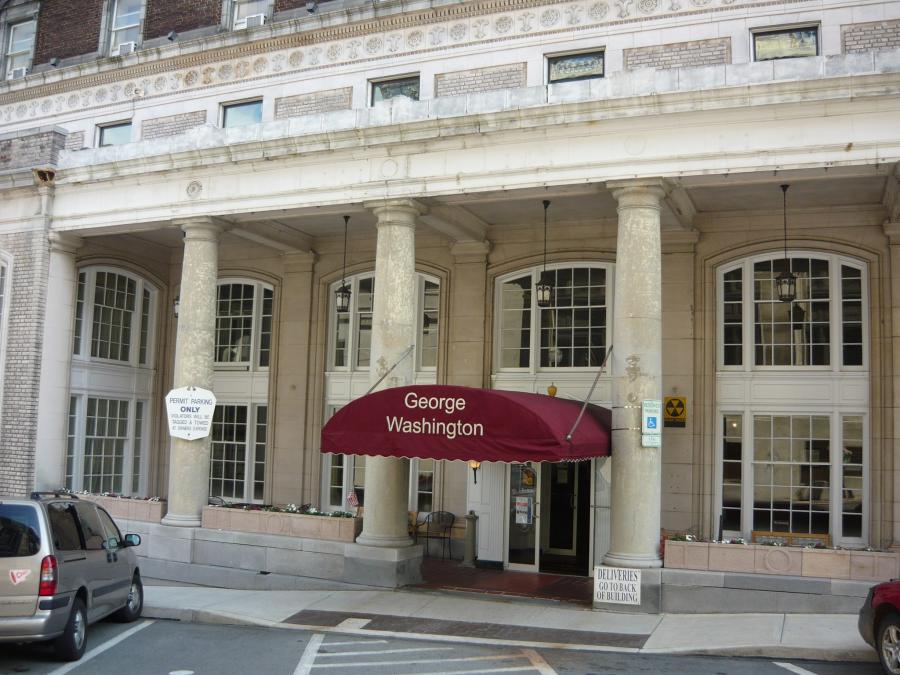 The George Washington Hotel
If you are looking to stay close to the event, check out the George Washington Hotel located in the heart of downtown Washington, PA and just steps away from the event. This historic hotel offers elegant rooms and suites, a fitness center, a restaurant, and bar.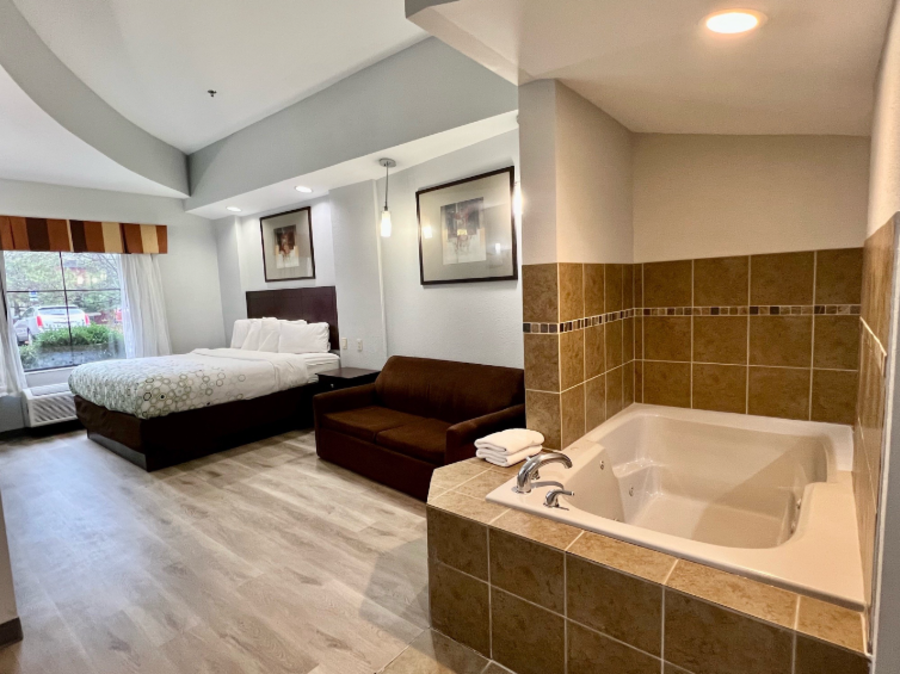 HomeTowne Studios & Suites Washington
HomeTowne Studios & Suites Washington is a budget-friendly hotel located adjacent to the Washington Wild Things ballpark and  just a few miles from downtown Washington. This hotel is an ideal choice for those looking for an affordable and comfortable stay while visiting the Washington, PA area.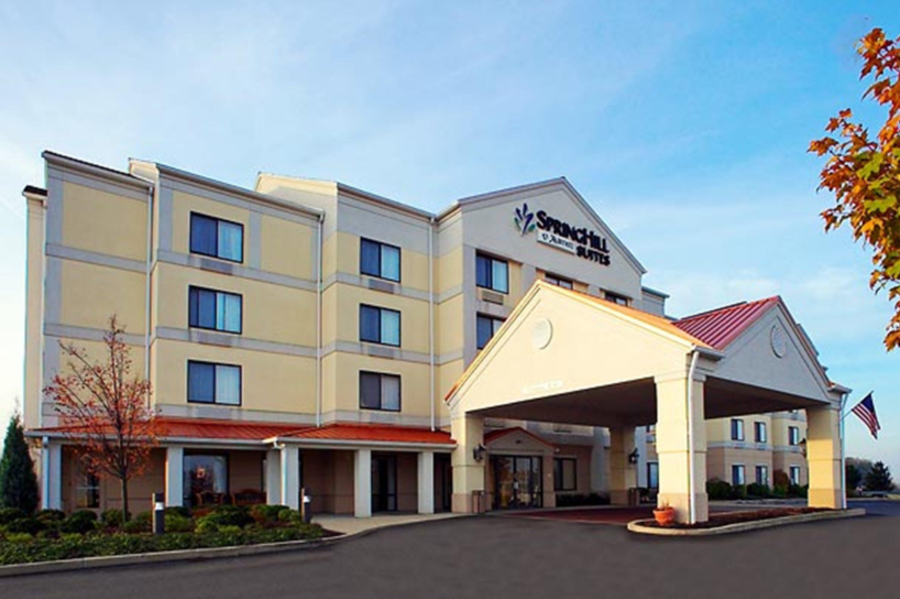 SpringHill Suites by Marriott Pittsburgh Washington
The SpringHill Suites by Marriott Pittsburgh all-suite hotel is located near Tanger Outlets and is a short drive from downtown Washington. It offers spacious and modern suites, a fitness center, and indoor pool.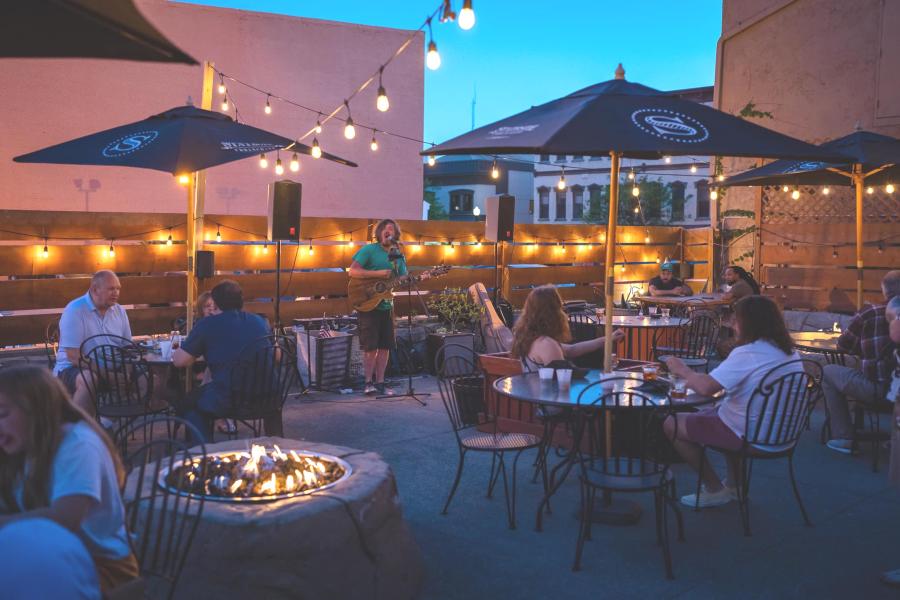 Presidents Pub
The Presidents Pub is a casual restaurant and bar that is a popular spot for locals and visitors alike. It features classic pub fare, craft beers, and occasional live music entertainment. This restaurant is located conveniently on South Main Street, just a few blocks away from the Running of the Wools event.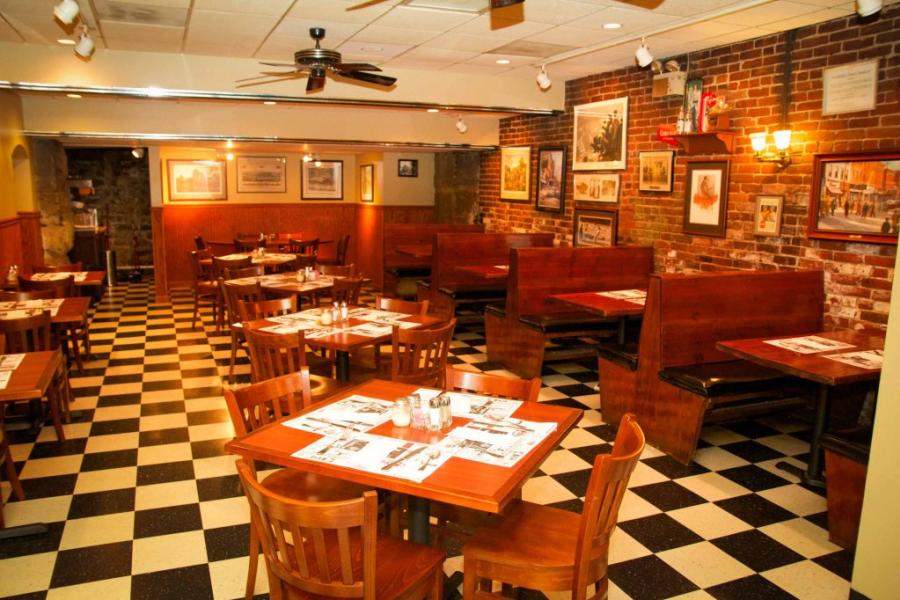 The Union Grill
The Union Grill is a historic restaurant that has been a fixture in downtown Washington for decades. Their menu consists of American-style cuisine, including seafood, steaks, sandwiches, and salads in an inviting atmosphere. The Union Grill is situated on East Wheeling Street, just steps away from the Running of the Wools event.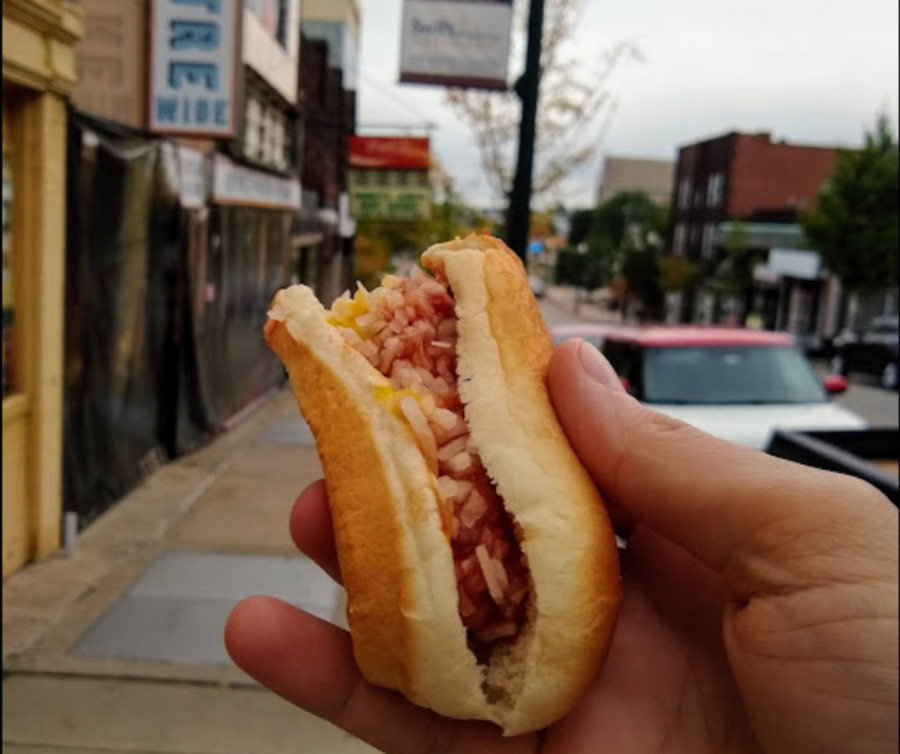 Shorty's Lunch
Shorty's Lunch is a local staple located conveniently on West Chestnut Street in downtown Washington. This diner is famous for their chili topped hot dogs, hamburgers, grilled cheese sandwiches and gravy fries. Shorty's Lunch is a must-visit spot to eat when attending the Running of the Wools event.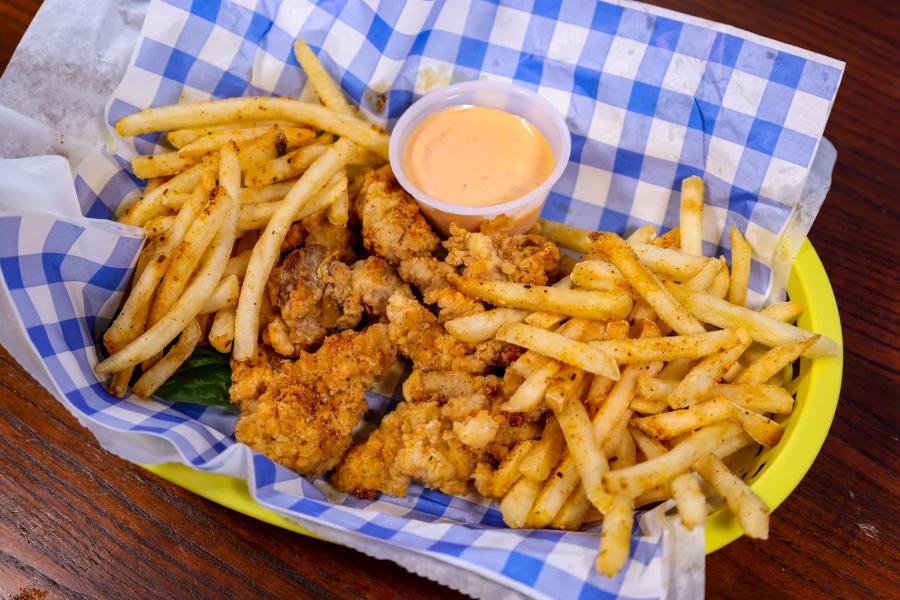 World Wide Eatz
World Wide Eatz located on North Main Street in downtown Washington is a great option for anyone looking to try something new and exciting to eat. Their menu rotates weekly and consists of different international dishes from countries like Jamaica, Greece, and Italy. World Wide Eatz is a great place to try for dinner after the event.