The seventh annual Washington Italian Festival is scheduled for Saturday, September 23, noon to 8 pm, at the Community Pavilion, 139 South Main Street in Downtown Washington.
A kick-off spaghetti dinner will be held on Friday, September 22, from 5:30 to 8:30 pm at the Community Pavilion. From 6:30 pm to 8:30 pm, Shades of Time will perform a free concert. Beer and wine will be sold.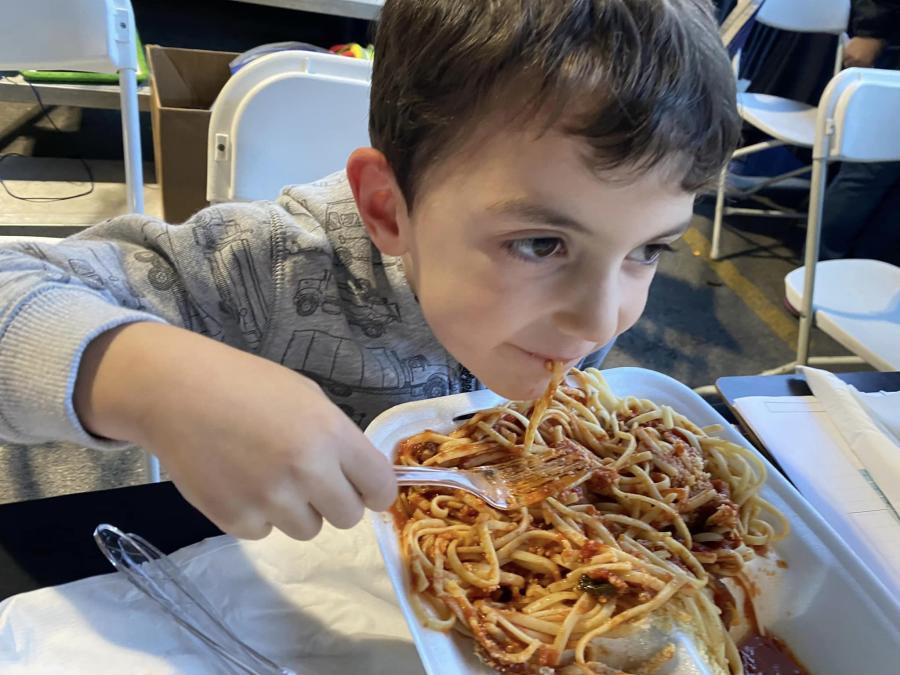 Throughout the day on Saturday, September 23, guests can enjoy Italian music with Master of Ceremonies Jon Ridge, learn about Italian culture, shop for merchandise and, of course, enjoy Italian food and beverages!
Culinary specialties will be offered by Chicco Baccello, Angelo's Restaurant, Forlini Food Truck, Grande Jr. Pizza Express, (Hungry Jose's) Julian Catering, Patti's Pastries, Regional Flavors Catering, Rolands Trattoria, Marilyn's Italian Kitchen, Primo Italiano Sons and Daughters of Italy, and more!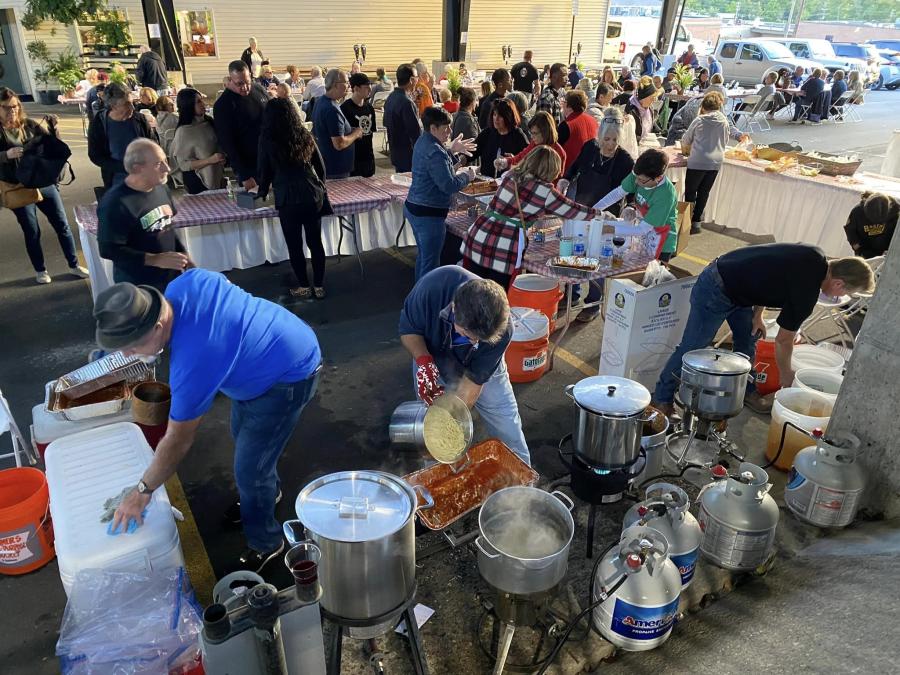 Over-21 beverages will be for sale with products from The Washington Winery, J&D Cellars, Red Fox Winery, Red Pump Spirits, Liberty Pole Spirits, and BDI.
Vocalist Josie Salvitti, a sixth-grader at Peters Township Middle School, will kick off the festival at noon with the singing of the National Anthem, followed by Commissioner Larry Maggi who will recognize this year's Italian Heritage honorees – descendants of immigrants from the town of Bellosguardo in the Campania region of southern Italy who have organized an annual reunion in Washington for the past 72 years.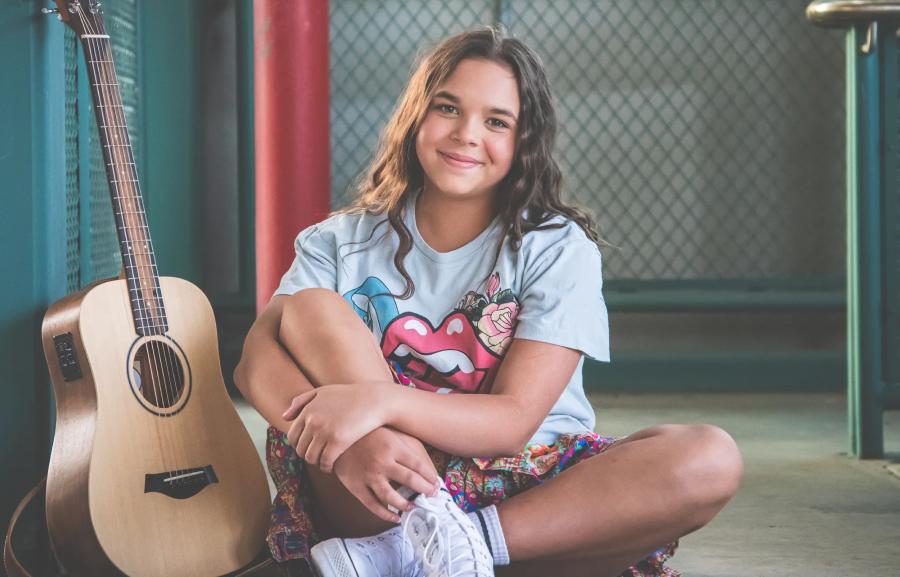 At 1:00 pm, vocalist Josie Salvitti, a rising star who has auditioned for American Idol and achieved VIP status, will perform a one-hour set of today's hits. Allegro Dance Company will perform Italian folk dances at 2:15 pm to bring everyone to their feet. Damiano, singer and guitarist, will be performing classic Italian hits at 3:00 pm.
At 3:45 pm, Nate Mass of the "Washington PA Food" Facebook group will host an Italian Cooking Competition for Best Pizzelle, featuring Rachel Angry vs. Crystalyn Jewell.  Special celebrity judges are Chris Fennimore of WQED, AJ Brach (A.J. Fresh), and Miss Teen International 2023.
Entertainer Mirella the Musician, an Italian vocalist on piano and accordion, will perform at 5:15 pm. She is sure to delight festival attendees once again with her Italian-American songs.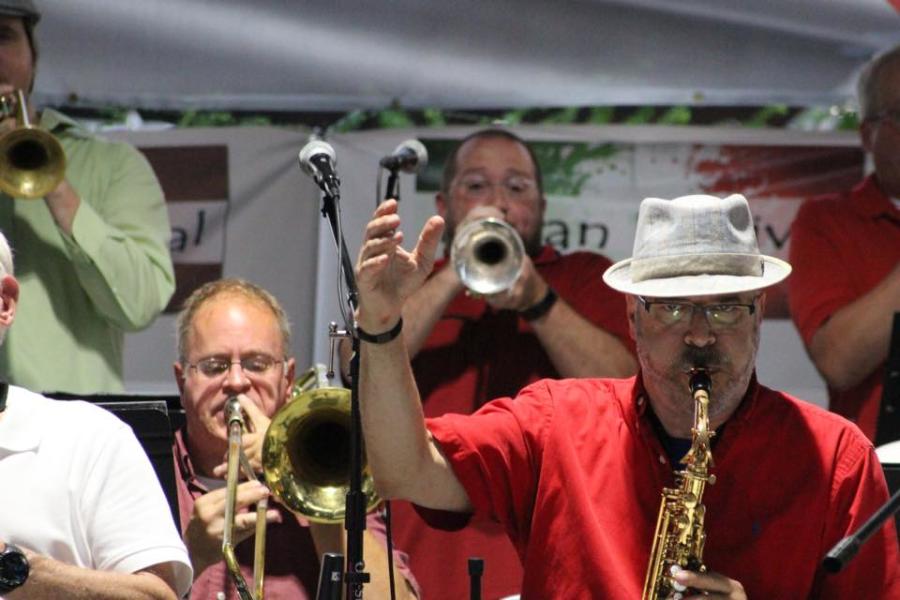 The popular Washington Jazz Orchestra will close out the festival this year with a 90-minute performance starting at 6:30 pm.
Face painting and balloon art, as well as storytelling, will be available for children from 12:30- 4:00 pm.
Representatives of the Italian Heritage Collection at Citizens Library will be on hand to invite descendants of Washington's Italian immigrants to record their histories and to digitize historic photos and documents. Copies of Remembering Their Lives: Stories of Italian Immigrants to Washington, Pennsylvania will be available for sale. The collection features 17 local families.
The festival is sponsored by Primo Italiano Lodge #2800, Grand Lodge of Pennsylvania, Sons and Daughters of Italy. The group promotes Italian social and cultural events, and supports the Washington community through events and a college scholarship program for eligible students.
More information regarding the festival can be found at:
https://www.primoitaliano.org/festival/
FESTIVAL SCHEDULE
All Day                       DJ Jon Ridge. Food, drink, and vendor booths.
Noon                          Opening Ceremonies featuring local dignitaries; Blessing, Presentation of Colors by Young Marines, National Anthem by vocalist Josie Salvitti
12:30 pm                    Recognition of Italian Heritage Honorees by Commissioner Larry Maggi
1:00 pm                      Vocalist Josie Salvitti
2:15 pm                      Italian Folk Dances, Allegro Dance Company
3:00 pm                       Vocalist and Guitar Player, Damiano (Classic Italian hits)
3:45 pm                       Italian Cooking Competition: Best Pizzelle Edition
                                    Rachel Angry vs. Crystalyn Jewell
                                    Special celebrity judges: Chris Fennimore (WQED), AJ Brach (A.J. Fresh), and Miss Teen International 2023
5:15 pm                       Mirella the Musician           
6:30 pm                       Washington Jazz Orchestra (Italian and jazz favorites)
8:00 pm                       Closing Remarks
*Performers and times subject to change.