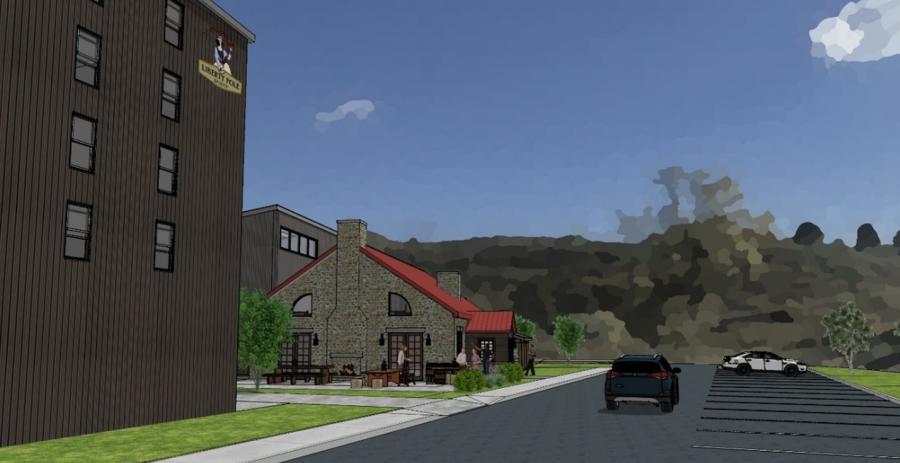 Mingo Creek Craft Distillers, a six-year-old craft whiskey distillery and producers of Liberty Pole Spirits, officially announced earlier this month that they are embarking on a project to build a new distillery campus adjacent to the Street at the Meadows entertainment complex in North Strabane Township, Pennsylvania. This new campus will be located just four miles from their original distillery in the City of Washington and will feature a colonial-themed tasting room and visitor center, a state-of-the-art production facility and a 3,400-barrel capacity rack house.
In honor of the region's Whiskey Rebellion heritage, the project kicked off with the raising of a Liberty Pole, in lieu of a traditional groundbreaking ceremony.  The pole raising took place at the new distillery construction site, adjacent to the Street at the Meadows (800 Adios Drive, Washington, PA 15301) on Monday, May 16, 2022.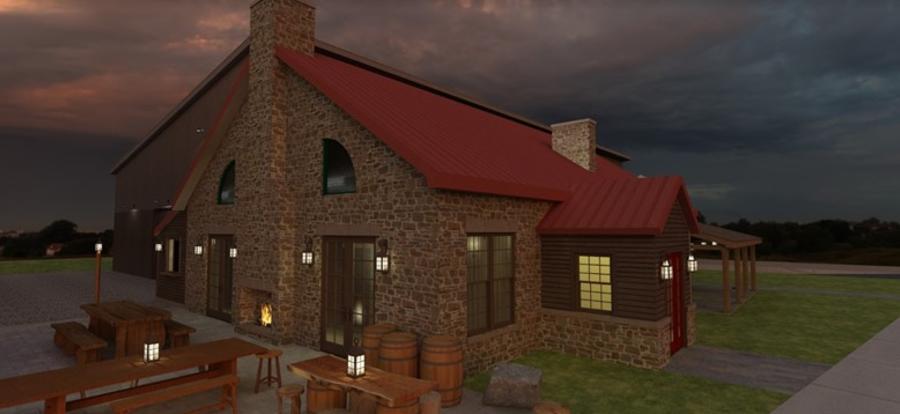 This expansion will initially nearly triple production capacity from the current location through the addition of a 1,000-gallon mash cooker, four 1,000-gallon fermenters and a 1,000-gallon pot still.  The still will be supplied by Vendome Copper and Brass Works of Louisville, KY while the mash cooker, fermenters and process control systems will be supplied by Deutsche Beverage Technology of Charlotte, NC.  Future production increases can be accomplished as needed by adding additional fermenters up to a projected maximum capacity of 60,000 gallons of whiskey – or more than 1,100 barrels – produced per year.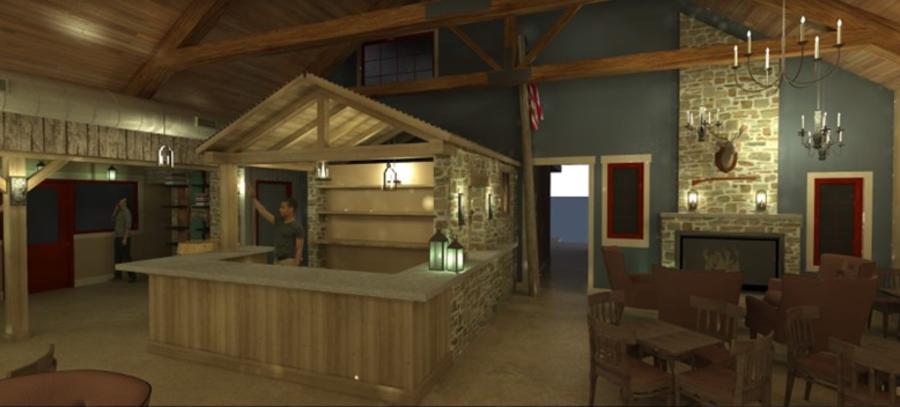 "As our brand continues to grow, we needed to find a location that would enable us to significantly increase our production capacity" said co-founder Jim Hough. "Craft spirits are growing in popularity and destination distilleries are becoming major tourist attractions as can be seen in the recent growth of the Kentucky Bourbon Trail.  We truly feel that this location on Racetrack Road, just minutes off Interstates 70 and 79, will make this a destination for both whiskey enthusiasts as well as those who are looking for a unique experience." Co-Founder Ellen Hough added, "We're proud to be able to honor those early Pennsylvania farmer distillers and the vital role they played in the establishment of American whiskey."
The new Liberty Pole Spirits campus will provide craft cocktails and small bites, distillery tours and tastings, as well as outdoor gathering space. "The distinctive characteristics of the Liberty Pole brand creates a unique and exceptional experience in so many ways, starting with our award-winning whiskeys and famous craft cocktails, and culminating with the experiential nature of our colonial-themed tasting room. We have always strived to provide an authentic, one-of-a-kind distillery experience and create new friendships in the process" says Kevin Hough, partner and distiller. "This new campus will truly be a world class craft whiskey distillery that provides visitors with an unparalleled experience."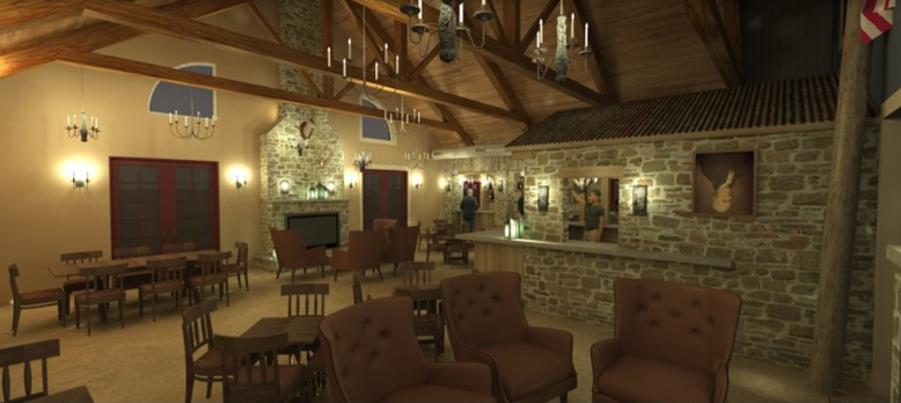 All whiskey production, aging, and bottling operations will move from the existing distillery in downtown Washington to the new distillery campus.  Liberty Pole Spirits intends to continue tasting room operations in their downtown Washington location for the foreseeable future. 
To bring this vision to life, Liberty Pole Spirits has partnered with architectural firm Lab|8 Designs and general contractor BEAR-IC.  With a projected groundbreaking in May, the project is expected to be completed sometime in the first quarter of 2023.
Financing for the project includes a combination of a capital raise, an RACP grant through the Commonwealth of Pennsylvania, and bank financing through Washington Financial and the Small Business Administration.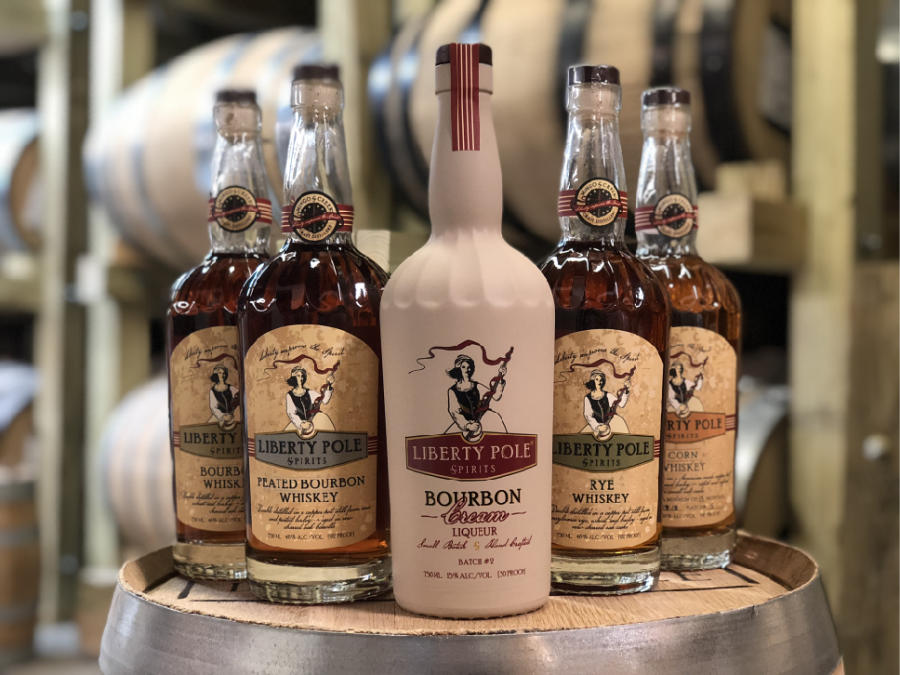 About Liberty Pole Spirits – Founded by Jim, Ellen, Rob, and Kevin Hough, Liberty Pole Spirits is a family-owned and operated distillery located in Washington, PA that specializes in producing small batch pot-distilled whiskey while honoring the rich whiskey heritage of Western Pennsylvania. As a family of engineers, they focus on the details of providing the best whiskey experience possible and have garnered numerous medals from national and international competitions for their whiskeys. Most recently, Fred Minnick, renowned whiskey authority, named our Liberty Pole Peated Rye whiskey as #50 in his Top 100 American Whiskeys of 2021. The company produces a variety of whiskeys that can be purchased at their distillery, on their website for shipping anywhere in the state of PA, in numerous PA Fine Wine and Good Spirits stores as well as fine bars and restaurants throughout the Commonwealth of Pennsylvania.
About Bear-IC - BEAR IC is a single source Design/Build firm that specializes in commercial construction throughout Western Pennsylvania, Ohio, and West Virginia. Bear is proud of the 30+ years of experience we have dedicated to our local and national clients. We provide construction management and general contracting services for a variety of delivery methods accommodating any client's needs.
About Lab | 8 Designs Inc. - Lab | 8 Designs Inc. is an architectural firm located in the South Side neighborhood of Pittsburgh. Since their founding in 2007, Lab|8 has worked to develop services to consistently include seamless integration of design innovation, sustainability objectives, and cost control measures for every client. Their combined 50 years of professional experience in the field provides them the ability to execute an entire project as a whole, while prioritizing the various project-specific objectives or design elements that are attainable within one's budget.
In their endeavor for progress, Lab|8 develops both traditional and alternative design solutions that effectively, sustainably, and economically solve their client's specific design objectives. Inherent in each design solution is a strong connection to the design fundamentals that their firm was founded upon: collaboration, sustainability, and innovation.
About Deutsche Beverage Technology - Deutsche Beverage Technology, based in Charlotte, NC offers industry leading customer service & turnkey equipment solutions in the craft distilling, brewing, & liquid processing industries. Broad Engineering services, SIEMENS automation platforms, custom manufacturing, infrastructure planning and installation, & other support service are the foundation of their diverse business. "We are thrilled to be part of this historic project with the Liberty Pole Spirits family as they continue to add to the rich Pennsylvania tradition in craft whiskey production." - Fred Nixon, Northeast Sales Manager
About Vendome Copper and Brass Works – Vendome Copper and Brassworks of Louisville, KY is  a custom fabricator specializing in processing equipment for many different industries including distilling, brewing, pharmaceutical, dairy, chemical, food and confectionery, and more.  They work with a wide variety of ferrous and non-ferrous alloys, including high nickel alloys, stainless steel, copper alloys and other exotic metals. Their equipment meets all recognized standards, including ANSI, API, ASME, NBIC, TEMA and National Board.