THE ADIOS PACE FOR THE ORCHIDS
JULY 29, 2023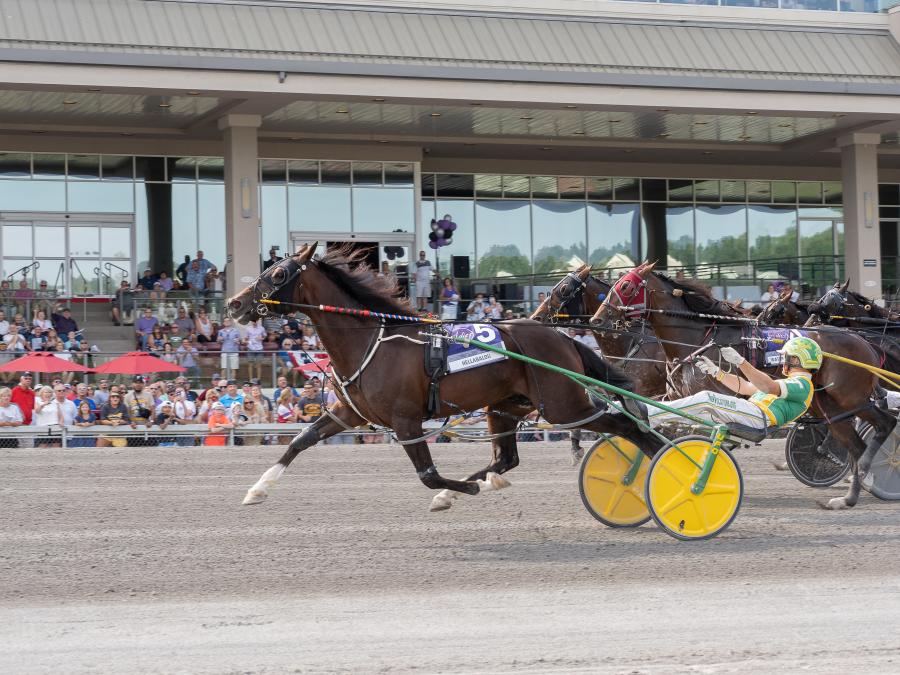 Experience the thrill of the 56TH Annual Delvin Miller Adios Pace for the Orchids – PA's Biggest Harness Race
The Hollywood Casino at the Meadows culminates a week of Grand Circuit Harness Racing with their biggest race of the year: The Delvin Miller Adios Pace for the Orchids.
On Saturday, July 29, The Meadows will saddle up for this fun filled event that will include contests, giveaways, and more!
Experience the thrill and excitement of harness racing, a form of horseracing where the horses race at a trot or pace while pulling a driver in a sulky. For those new to the world of horse racing, a sulky is a lightweight two-wheeled carriage built for one person. Watch as these athletic, intelligent, and strategic drivers compete for that first-place spot, and if you are feeling lucky, take your guess on who it may be.
With free admission, there is nothing standing in your way of experiencing a spectacular night you won't forget.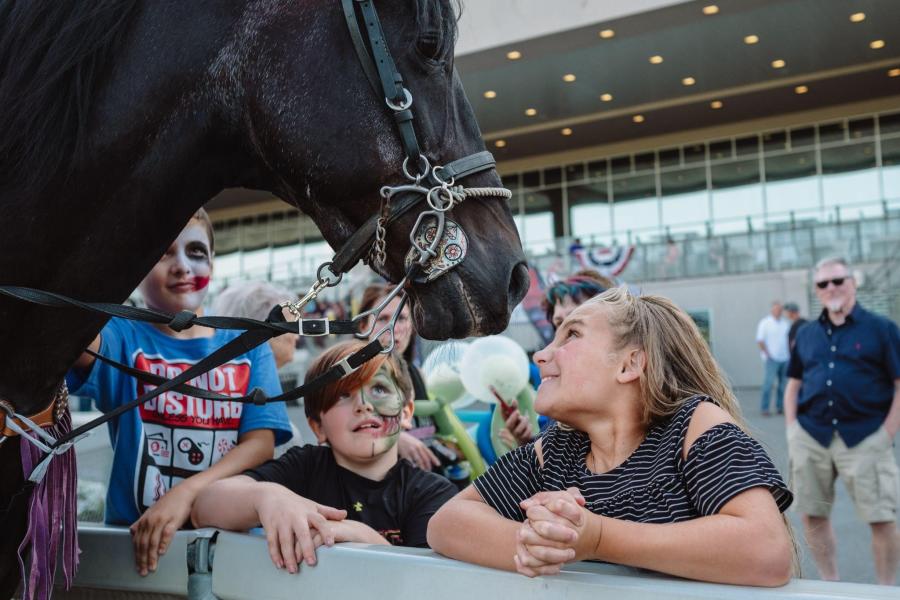 If you're looking for an exciting way to spend a summer day, look no further than the 57th Annual Delvin Miller Adios Pace for the Orchids, Pennsylvania's biggest harness race. The multi-day horse racing event will be filled with FREE, family-friendly festivities, alongside 16 elite harness racing events featuring Grand Circuit Harness Racing finalists,
The debut of the Pennsylvania Horse Racing Association (PHRA)'s enhanced Virtual Reality Racing Experience  (must be 13+)
Celebrate the event's "race for the Orchid theme" and wear purple – a color that will be present all throughout the event!
Hollywood Casino at the Meadows' new Embers Lounge, the trendy outdoor bar and restaurant.
PHRA's Bar Trailer will serve up MyPA, a  collaborative production IPA – produced by Whitehorse Brewing and The Adios's signature cocktail – The Orchid Elixir- made with Titos Vodka, Chambord Liquor, Hibiscus Tea, Sours, and Honey Syrup.
Experience behind the scenes action at the race through The Meadow Standardbred Owners Association's (MSOA) Live Stream of the "backside" via  MSOA's YouTube: TheMSOA
Giveaways: Attendees will receive a pair of MSOA and PHRA branded sunglasses, and with the purchase of an Adios race program, fans can get a free Adios baseball hat (while supplies last)
See the Mounted Police to post-parade the Adios.
Enter to win a Yeti cooler filled with  PA Horse Racing swag and a pair of Pirates tickets at  Pennhorseracing.com.
Experience exceptional athletes – horses and riders – coming together for thrilling, high-stakes racing.