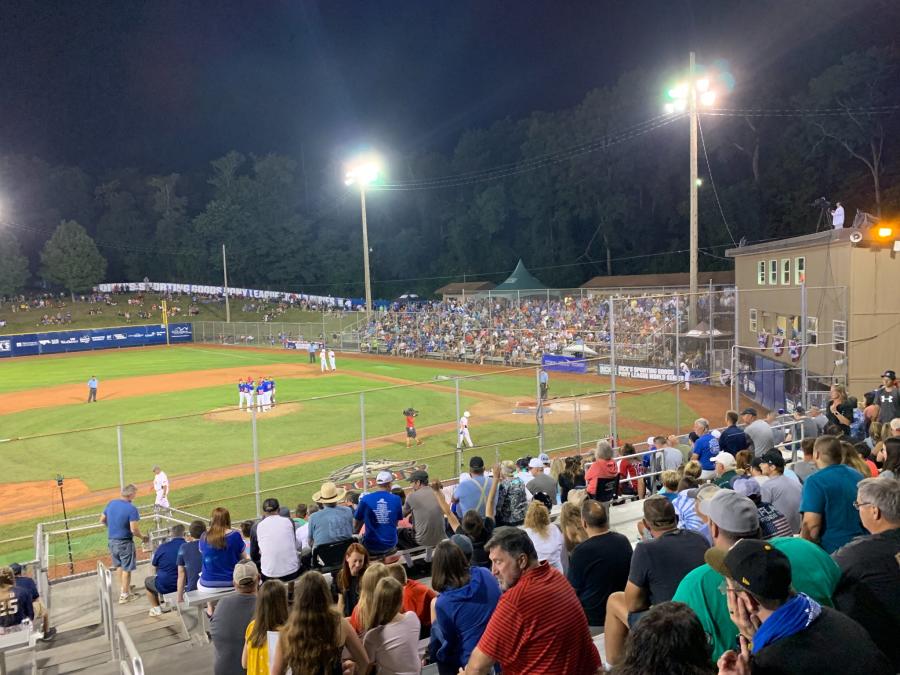 Baseball players aged 13 to 14 from all around the globe will gather once again for the DICK'S Sporting Goods PONY League World Series, starting Aug. 12 in Washington County.
Ten teams, including international squads ranging from Asia Pacific to Europe, will battle in a double-elimination tournament for the World Championship at one of Western Pennsylvania's most historic ballparks, Lew Hays PONY Field, just minutes from the Washington business district. The championship game will be played Aug. 17.
"It's a unique event and Lew Hays PONY Field is a unique field," World Series Chairman and World Series Tournaments Inc. President Nate Voytek said.
"We are proud of how the event has grown the past five to 10 years with sponsors and media coverage of the event, but we would not be where we are without the volunteers we have had the past 30 to 40 years."
The bracket will include teams from four international zones: Guaynabo, Puerto Rico (Caribbean Zone champion); London, United Kingdom (European Zone champion); Monterrey, Mexico (Mexico Zone champion); and Chinese Taipei (Asia-Pacific zone champion). Each zone holds a tournament to decide its PONY League World Series qualifier.
Chinese Taipei has brought home the World Series title four times in the last six tournaments, while American teams have won three of the last seven.
Six teams will represent the United States, including the perennial contestants and hosts, Washington County. The remaining native squads include Bay County, Michigan (North Zone champion); Palmview, Texas (South Zone champions); and Johnstown, Pennsylvania (Host Area champion). The East Zone champion will be crowned on Aug. 6, with the West Zone to follow on Aug. 7.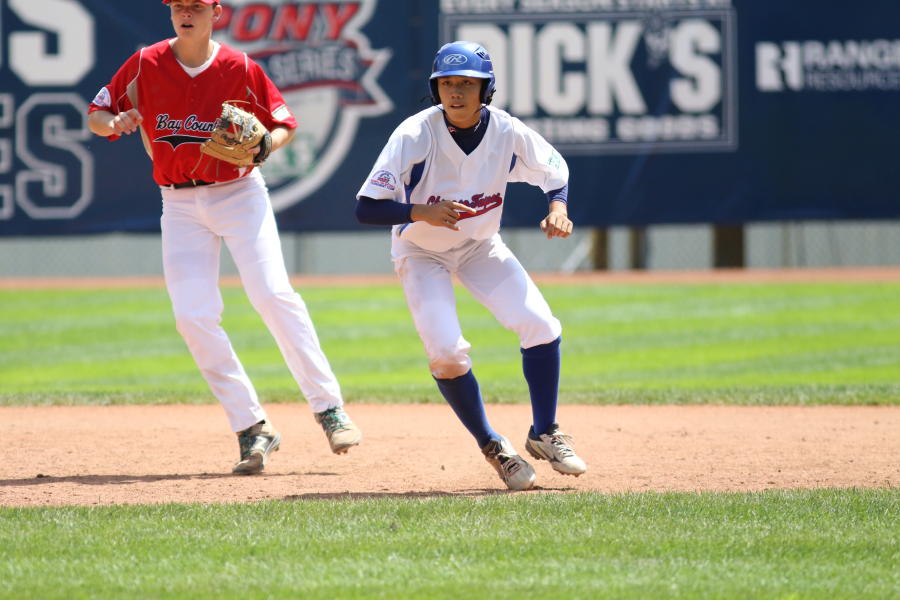 DICK'S Sporting Goods will host Fan Fest from 5:30 to 7:30 p.m. Thursday, Aug. 11, in Washington, free to the public, to kick off the week of intense action. Fan activities include meeting the participating teams, baseball skills challenges and more.
Friday, Aug. 12, is when the baseball diamond excitement starts. From 11 a.m. to 12:15 p.m., the Home Run Derby and Fastest Runner skills competition will preview the talented players each team has to offer. Official play commences at 5:30 p.m. with Game 1, between the East and West Zone champions. Game 2 is at 8 p.m.
Games 3, 4 and 5 will be played on the afternoon and evening of Saturday, Aug. 13. That morning, at 10 a.m., is the PONY League Champions League Game.
Established in 2009, the Champions League Game gives all children, regardless of special needs, the chance to play the game. As described by the PONY League, the goal is "to provide an environment that enhances the participants' self-esteem, physical mobility, and embodies the spirit of teamwork and community."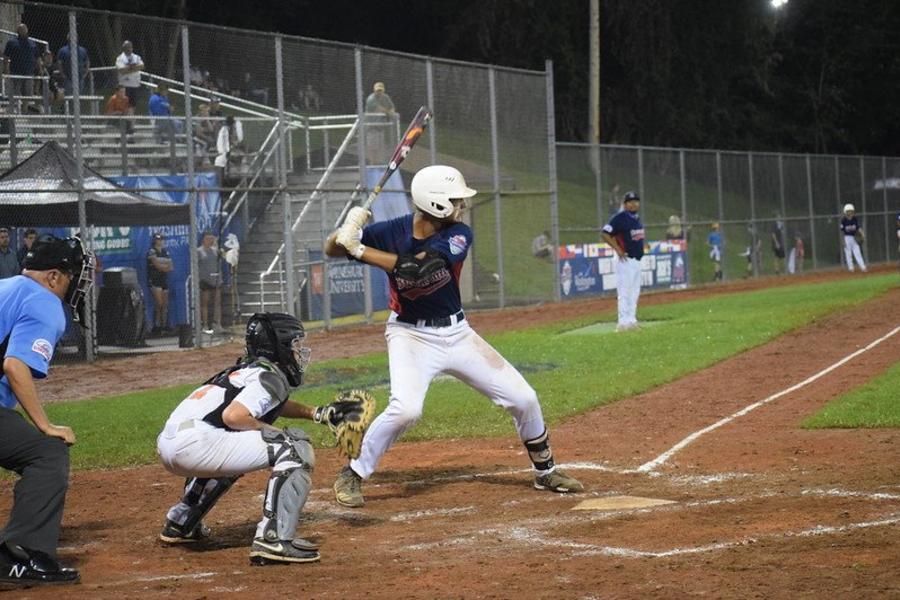 "This event may have more of an impact on the (competitors) than anything else they might experience over the course of the week," Voytek said. "It's a chance for them to recognize how lucky they are. It's a special thing to give Champions League players an opportunity to play and get out on the field."
Watching a game with children who may not always get a chance to play one of America's most cherished pastimes is just one of the many joys of the weeklong baseball celebration.
The championship spectacular not only gives local and international baseball fans the treat of seeing some of the best, young talent from across the world, but also provides visitors with a taste of what the Washington County area has to offer.
"The DICK'S Sporting Goods PONY League World Series is when we welcome the world to Washington County," Washington County Tourism Promotion Agency President Jeff M. Kotula said. "It is a world-class event held in a world-class county and it allows us to show off a little, too."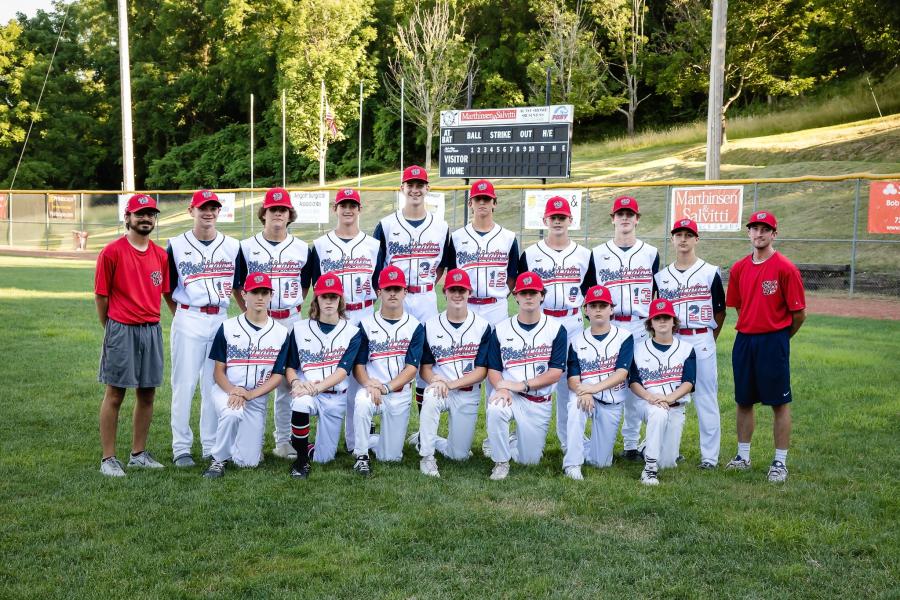 Washington County's 2022 DICK'S Sporting Goods PONY League World Series Team
As the birthplace of PONY League Baseball, Washington has hosted the championship tournament off-and-on since its inception in 1952, continuously holding the event since 1984.
Last year, Brownsville, Texas (South Zone champions) defeated Youngstown, Ohio (Host Area champions) in the championship game, 11-10 in eight innings. It was a shorter than usual, eight-team bracket due to covid restrictions still in effect, preventing foreign teams from traveling to the United States. The pandemic also caused the 2020 PONY World Series to be cancelled.
"The event was great last year, but the foreign teams are what make it even more special," Voytek said. "They tend to play the game a little differently and that tends to attract fans to come out and watch the games."
There will be two theme nights as well, beginning Saturday, Aug. 13, with Mascot Night featuring regional fan favorites. The mascots will arrive at 3 p.m. to interact with fans.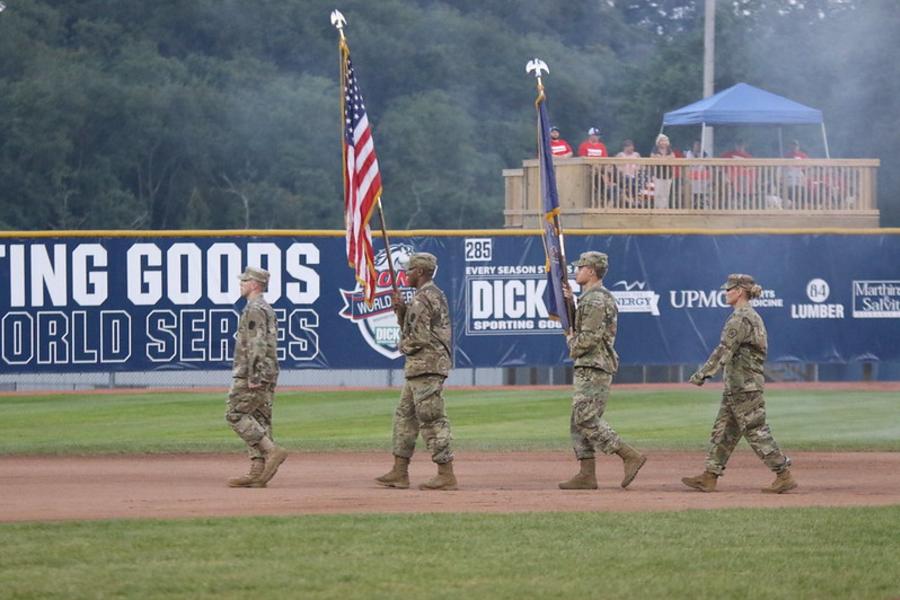 On Tuesday, Aug. 16, all active and retired veterans and first responders get in free for Military and First Responders Night.
The week will be capped off by DICK'S Sporting Goods Championship Night, which will feature the tournament's Game 17 and 18 (if necessary). The main event -- the PONY League World Series Championship Game – begins at 7 p.m.
Tickets can be bought in-person at the field gates of Lew Hays PONY Field or online here. Daily tickets ($6 for adults and $4 for youths 14 and under) and weekly passes ($25 for adults and $15 for youths) are available.